Cardiff Theosophical Society in Wales, UK
Please click here for Current Theosophical Events in Cardiff
The Blavatsky Wales
Theosophy Group
Dedicated to the life and work of
Helena Petrovna Blavatsky
Regular Blavatsky Events
blavatskywales@aardvarktheosophy.co.uk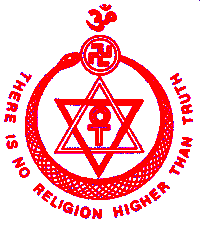 The Blavatsky Wales Theosophy Group
Theosophy House
206 Newport Road, Cardiff,
Wales, UK, CF24-1DL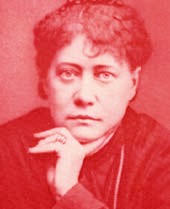 Helena Petrovna Blavatsky
1831 -1891
H P Blavatsky's Theosophy
An interpretation of the
Eastern Esoteric Tradition
for Western Society.
In the late 19th century, Helena Petrovna Blavatsky began a spiritual revolution in the West with a modern interpretation of Eastern Esoteric ideas which transcended all religions and schools of philosophy. These ideas are not presented as religious dogma but simply as ideas for consideration.
This new interpretation is far from easy to understand and it requires time and study to appreciate. At the time of its introduction it was probably over 100 years ahead of Western Society's ability to assimilate.
The Blavatsky Wales Theosophical Group holds regular events in Cardiff to promote both the work of Helena Petrovna Blavatsky and an appreciation of the life that this fascinating woman lived.
Loads of info on H P Blavatsky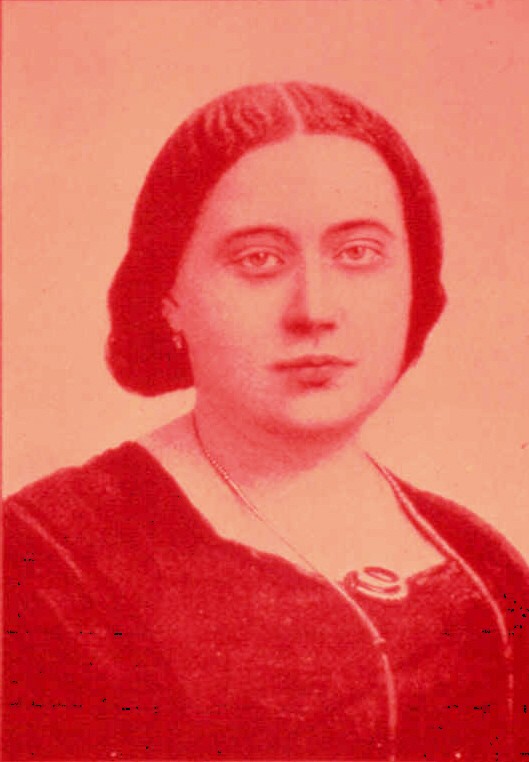 A Young H P Blavatsky in 1848
(still miss von Hahn)
Helena Petrovna von Hahn was born at Ekaterinoslav (now Dniepropetrovsk.), a town on the river Dnieper, in Southern Russia, on the 12th of August, 1831. She was the daughter of Colonel Peter von Hahn, who was a cavalry officer in the Russian army and of Prussian aristocratic descent, and Helena de Fadeyev, a renowned novelist.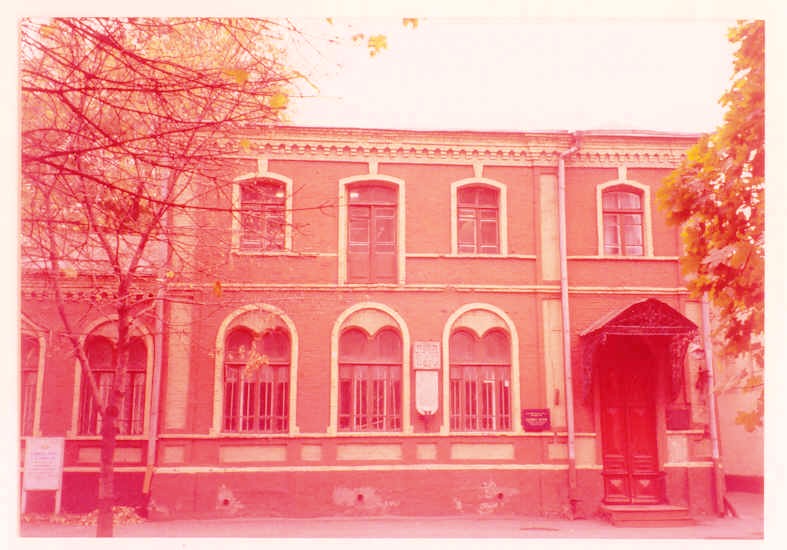 The Birthplace of H P Blavatsky
Instant Chronology of
H P Blavatsky's life
1831
Helena Petrovna von Hahn born at Ekaterinoslav, Ukraine, Russia (Now Dniepropetrovsk)
1849
Married an older man, State Official Nikifor Vassilyevich Blavatsky
1849/50
Left her husband and raveled in Turkey, Greece, Egypt and France
1851
Met the man who was to her guru in London (always referred to as 'Master')
1851
Sailed for Canada, raveled south to New Orleans, Mexico and South America
1852
From the West Indies sailed via the Cape and Ceylon (Sri Lanka) to India
1852
Attempted unsuccessfully to enter Tibet
1853
Traveled via Java to England
1854
Returned to America, crossing The Rockies with a caravan of emigrants
1855
Returned to India via Japan and The Straights
1856/57
Travelled throughout India, Kashmir, Ladakh, Burma, and parts of Tibet
1858
Returned to Russia via Java, France and Germany
1860/65
Lived with various communities in the Caucasus
1866/67
Travelled in the Balkans, Egypt, Syria and Italy
1867
Became a supporter of Guiseppe Garibaldi and was
wounded at the Battle of Mentana in Italy
1868
Returned to India and Tibet
1871
Shipwrecked off the island of Spetsai sailing from Greece to Egypt
1871/72
Lived in Cairo
1872
Traveled through Syria, Palestine, the Lebanon, and back to Odessa
1873
Lived in Paris
1873/78
Lived in the USA where she wrote and published 'Isis Unveiled'
1875
Co-founder of The Theosophical Society in New York on November 17th
1878
Became an American citizen
1878/85
Lived in India
1885/87
Worked on 'The Secret Doctrine' in Germany and Belgium
1887
Moved to London where she completed 'The Secret Doctrine'
1887
Founded The Blavatsky Lodge
1888
Founded The Esoteric School
1890
Established the European Headquarters of The Theosophical Society
1891
Died in London on May 8th; cremated at Woking Crematorium, Surrey
The Theosophical Tradition
H P Blavatsky was quite adamant that nobody owns Theosophy. Since her death in 1891, the Theosophical Society which she co-founded in 1875 has divided and many diverse organizations now carry forward the tradition.
The one element which all Theosophical bodies have in common is that they all require their members to be in accord with the original 3 Objects of the Society, which were established by the Theosophical Society founded in New York in 1875.
Here outlined;
Objects of
The Theosophical Society
1. To form a nucleus of the Universal Brotherhood of Humanity without distinction of race, creed, sex, caste or colour.
2. To encourage the study of Comparative Religion, Philosophy and Science.
3. To investigate unexplained laws of Nature and the powers latent in man.
The Secret Doctrine
Completed in 1888, The Secret Doctrine is H P Blavatsky's best known and definitive work. Based primarily on Brahminical Hinduism and Esoteric Buddhism and drawing on many other traditions, the work brings the teachings of an inner circle of adepts to the wider world. H P Blavatsky systematically outlines a scheme for the existence of the universe and describes man's place within that scheme.
The Secret Doctrine is a complex work which beginners find rather intimidating to study directly. Many Theosophists begin with the many available commentaries and basic introductions. Here are two free introductory course online;
If you run a Theosophy Group, please feel free
to use any of the material on this site
can use this as an introductory handout.
An entertaining introduction to Theosophy
__________________
Russian Film about H P Blavatsky
Made in 1991 for Russian Television
Dubbed into English
Approx 50 Minutes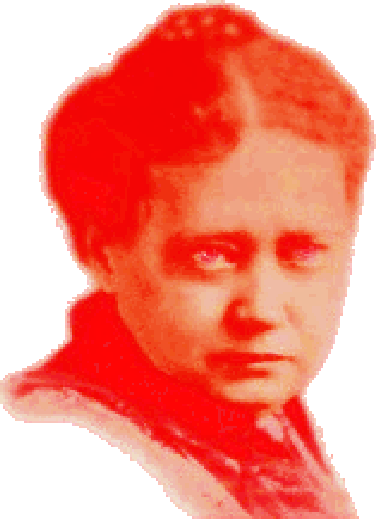 The Blavatsky Wales Theosophy Group
Theosophy House
206 Newport Road, Cardiff,
Wales, UK, CF24-1DL
Regular Blavatsky Events
blavatskywales@aardvarktheosophy.co.uk
More Theosophy Links
Cardiff Theosophical Society Website
The National Wales Theosophy Website
Theosophy Cardiff's Instant Guide
General pages about Wales, Welsh History
and The History of Theosophy in Wales
High Drama & Worldwide Confusion
as Theosophy Cardiff Separates from the
Welsh Regional Association (formed 1993)
Independent Theosophy Blog
One liners and quick explanations
About aspects of Theosophy
Cardiff Theosophical Order of Service
H P Blavatsky is usually the only
Theosophist that most people have ever
heard of. Let's put that right
No Aardvarks were harmed in the
Lentil burgers, a thousand press ups before breakfast and
the daily 25 mile run may put it off for a while but death
seems to get most of us in the end. We are pleased to
present for your consideration, a definitive work on the
subject by a Student of Katherine Tingley entitled
The Voice of the Silence Website
An Independent Theosophical Republic
Links to Free Online Theosophy 
Study Resources; Courses, Writings, 
The main criteria for the inclusion of
links on this site is that they have some
relationship (however tenuous) to Theosophy
and are lightweight, amusing or entertaining.
Topics include Quantum Theory and Socks,
Dick Dastardly and Legendary Blues Singers.
An entertaining introduction to Theosophy
This is for everybody not just people in Wales
The Blavatsky Wales Theosophy Group
in the 3rd Millennium
The National Wales Centre for Theosophy
Theosophy Cardiff Nirvana Pages
The Spiritual Home of Urban Theosophy
Article describing Tekels Park and its much
cherished wildlife by Theosophist and long
term Tekels Park Resident Madeleine Leslie Smith
The Theosophy Cardiff
Glastonbury Pages
The Theosophy Cardiff Guide to
The Theosophy Cardiff Guide to
The Theosophy Cardiff Guide to
The Terraced Maze of Glastonbury Tor
Glastonbury and Joseph of Arimathea
The Grave of King Arthur & Guinevere
Views of Glastonbury High Street
The Theosophy Cardiff Guide to
_____________________
Tekels Park to be Sold to a Developer
Concerns are raised about the fate of the wildlife as
The Spiritual Retreat, Tekels Park in Camberley,
Surrey, England is to be sold to a developer.
Tekels Park is a 50 acre woodland park, purchased
 for the Adyar Theosophical Society in England in 1929.
In addition to concern about the park, many are
 worried about the future of the Tekels Park Deer
as they are not a protected species.
Many feel that the sale of a sanctuary 
for wildlife to a developer can only mean 
disaster for the park's animals
There is confusion as the Theoversity moves out of 
Tekels Park to Southampton, Glastonbury & 
Chorley in Lancashire while the leadership claim
that the Theosophical Society will carry on using 
Tekels Park despite its sale to a developer
Future of Tekels Park Badgers now in Doubt
Tekels Park & the Loch Ness Monster
A Satirical view of the sale of Tekels Park
in Camberley, Surrey to a developer
The Toff's Guide to the Sale of Tekels Park
What the men in top hats have to
say about the sale of Tekels Park
____________________
Annotated Edition Published 1885
Preface to the Annotated Edition  Preface to the Original Edition
Esoteric Teachers  The Constitution of Man  The Planetary Chain
The World Periods  Devachan  Kama Loca
The Human Tide-Wave  The Progress of Humanity
Buddha  Nirvana  The Universe  The Doctrine Reviewed
Classic Introductory Theosophy Text
A Text Book of Theosophy By C W Leadbeater
What Theosophy Is  From the Absolute to Man
The Formation of a Solar System  The Evolution of Life
The Constitution of Man  After Death  Reincarnation
The Purpose of Life  The Planetary Chains
The Result of Theosophical Study
An Outstanding Introduction to Theosophy
By a student of Katherine Tingley
Elementary Theosophy Who is the Man?  Body and Soul
Body, Soul and Spirit  Reincarnation  Karma
Preface to the American Edition    Introduction
Occultism and its Adepts    The Theosophical Society
First Occult Experiences   Teachings of Occult Philosophy
Later Occult Phenomena    Appendix
Preface    Theosophy and the Masters    General Principles
The Earth Chain    Body and Astral Body    Kama – Desire
Manas    Of Reincarnation    Reincarnation Continued
Karma    Kama Loka    Devachan    Cycles
Arguments Supporting Reincarnation
Differentiation Of Species Missing Links
Psychic Laws, Forces, and Phenomena
Psychic Phenomena and Spiritualism
Quick Explanations with Links to More Detailed Info
What is Theosophy ? Theosophy Defined (More Detail)
Three Fundamental Propositions  Key Concepts of Theosophy
Cosmogenesis  Anthropogenesis  Root Races  Karma
Ascended Masters  After Death States  Reincarnation
The Seven Principles of Man  Helena Petrovna Blavatsky
Colonel Henry Steel Olcott William Quan Judge
The Start of the Theosophical Society Theosophical Society Presidents
History of the Theosophical Society  Glossaries of Theosophical Terms
History of the Theosophical Society in Wales
The Three Objectives of the Theosophical Society
Explanation of the Theosophical Society Emblem
Karma  Fundamental Principles  Laws: Natural and Man-Made  The Law of Laws
The Eternal Now  Succession  Causation The Laws of Nature  A Lesson of The Law
Karma Does Not Crush  Apply This Law  Man in The Three Worlds  Understand The Truth
Man and His Surroundings  The Three Fates  The Pair of Triplets  Thought, The Builder
Practical Meditation  Will and Desire  The Mastery of Desire  Two Other Points
The Third Thread  Perfect Justice  Our Environment  Our Kith and Kin  Our Nation
The Light for a Good Man  Knowledge of Law  The Opposing Schools
The More Modern View  Self-Examination  Out of the Past
Old Friendships  We Grow By Giving  Collective Karma  Family Karma
National Karma  India's Karma  National Disasters
Try these if you are looking for a
local Theosophy Group or Centre
UK Listing of Theosophical Groups
Tell us about your UK Theosophy Group
The Birmingham Annie Besant Lodge
Or
Start Your Own Theosophy Group